What do you call a cat at the beach?
JOKE OF THE DAY
Educational Focus: Play & Learn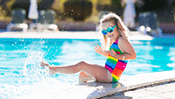 Put the jigsaw puzzle pieces together to form a picture.
Fan Pick of the Week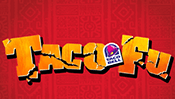 Become a Taco Fu Master in this ultimate food fight.
Game Spotlight

Destroy all the blocks to advance. More than 50 levels of brick-smashing fun!