How did the Irish Jig get started?
JOKE OF THE DAY
Educational Focus: Play & Learn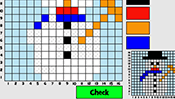 Time to color by squares! To determine the color of each space, copy the grid on the side of the page. The final picture will be revealed as each square is filled.
Fan Pick of the Week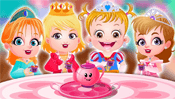 Baby Hazel is very excited about the 'Tea Party' she is hosting for her friends. The dress code for the party is "Princess". Baby Hazel is hosting the tea party at her house, so she has to prepare everything for the Princess Tea Party. From making invitat
Game Spotlight

Learn your ABC's at Circus ABC! Choose a letter and find the animal whose name begins with the same letter.