How does an elephant get out of a tree?
JOKE OF THE DAY
Educational Focus: Play & Learn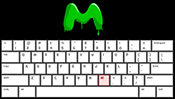 Practice your typing skills Zombie style!
Fan Pick of the Week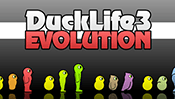 The third installment of DuckLife. Train up your duck and enter it in races! This time, Ducklife meets Pokemon as the ducks can evolve to become naturally better at certain skills.
Game Spotlight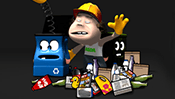 Recycle Michael has left and Landfill Bill has been given the task of cleaning up.