How can you tell that the ocean is friendly?
JOKE OF THE DAY
Educational Focus: Play & Learn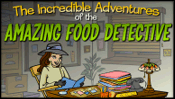 There has been a mysterious outbreak of unhealthy habits hitting too many boys and girls. Can you help save the day?
Fan Pick of the Week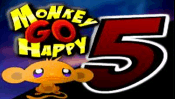 The massively popular Monkey GO Happy game is back again and another Monkey joined the team! Solve puzzles, shoot stuff and more! Each level is a puzzle or game you must solve. Solve them all as fast as you can to get the highest score, and make these primates proud!
Game Spotlight

Play games, win ourWorld money, and get clothing and accessories to create your own style.