What did the Easter Egg say to the other Easter Egg?
JOKE OF THE DAY
Educational Focus: Play & Learn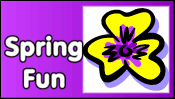 Celebrate Spring with our games, coloring pages, crafts, and more!
Fan Pick of the Week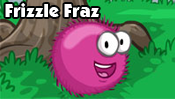 Bouncy, swimmy, friendly Big Frizzle to the rescue! Rescue little frizzles and collect keys while avoiding the nasties.
Game Spotlight

Play games, win ourWorld money, and get clothing and accessories to create your own style.