What did the paper clip say to the magnet?
JOKE OF THE DAY
Educational Focus: Play & Learn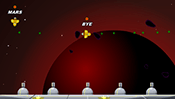 Show your typing skills in this challenging and fun galactic space game.
Fan Pick of the Week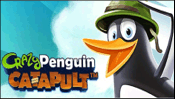 Fend off invading Polar Bears by hurtling courageous penguins at them with your trusty catapult! Triumph in boss battles and unlock crazy penguin power-ups including Ninja, Penguin on Fire, The Twins and more!
Game Spotlight

Play games, win ourWorld money, and get clothing and accessories to create your own style.