Did you hear about the tree who deserted the forest at the end of fall?
JOKE OF THE DAY
Educational Focus: Play & Learn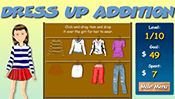 Dress up the boy or girl with tops, bottoms, and shoes. Spend exactly the goal amount to advance to the next level.
Fan Pick of the Week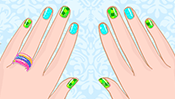 Polish your style with great hand and nail fashions you design in this online manicure game. Use your fashion sense to create looks that shine.
Game Spotlight

Play games, win ourWorld money, and get clothing and accessories to create your own style.