What do jazzy people put on their potatoes at Thanksgiving?
JOKE OF THE DAY
Educational Focus: Play & Learn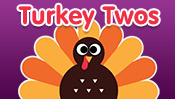 Count by 2s to fill in the missing numbers.
Fan Pick of the Week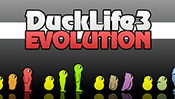 The third instalment of DuckLife. Train up your duck and enter it in races! This time, Ducklife meets Pokemon as the ducks can evolve to become naturally better at certain skills.
Game Spotlight

Play games, win ourWorld money, and get clothing and accessories to create your own style.